Discover the Imagination. Imagine the Discovery!
The CCS Difference
What Makes CCS Different?
We are often asked this question. The short answer is: the small, tight-knit community feel. We intentionally have one class per grade and keep class sizes small. As the only Catholic School in downtown Charleston, we have students from 21 different zip codes in the greater Charleston area. This unique feature allows the CCS campus to serve as a "meeting place" for our students. It is where students from many backgrounds and walks of life come together to learn, laugh, love, and live their faith.
The fact that we are a creative arts school also sets Charleston Catholic apart. Scientific research shows that stimulating the right side of the brain, which is responsible for an individual's creative thinking, in turn, stimulates the left side of the brain, which is responsible for logical reasoning. The end result is the most well-rounded, successful student.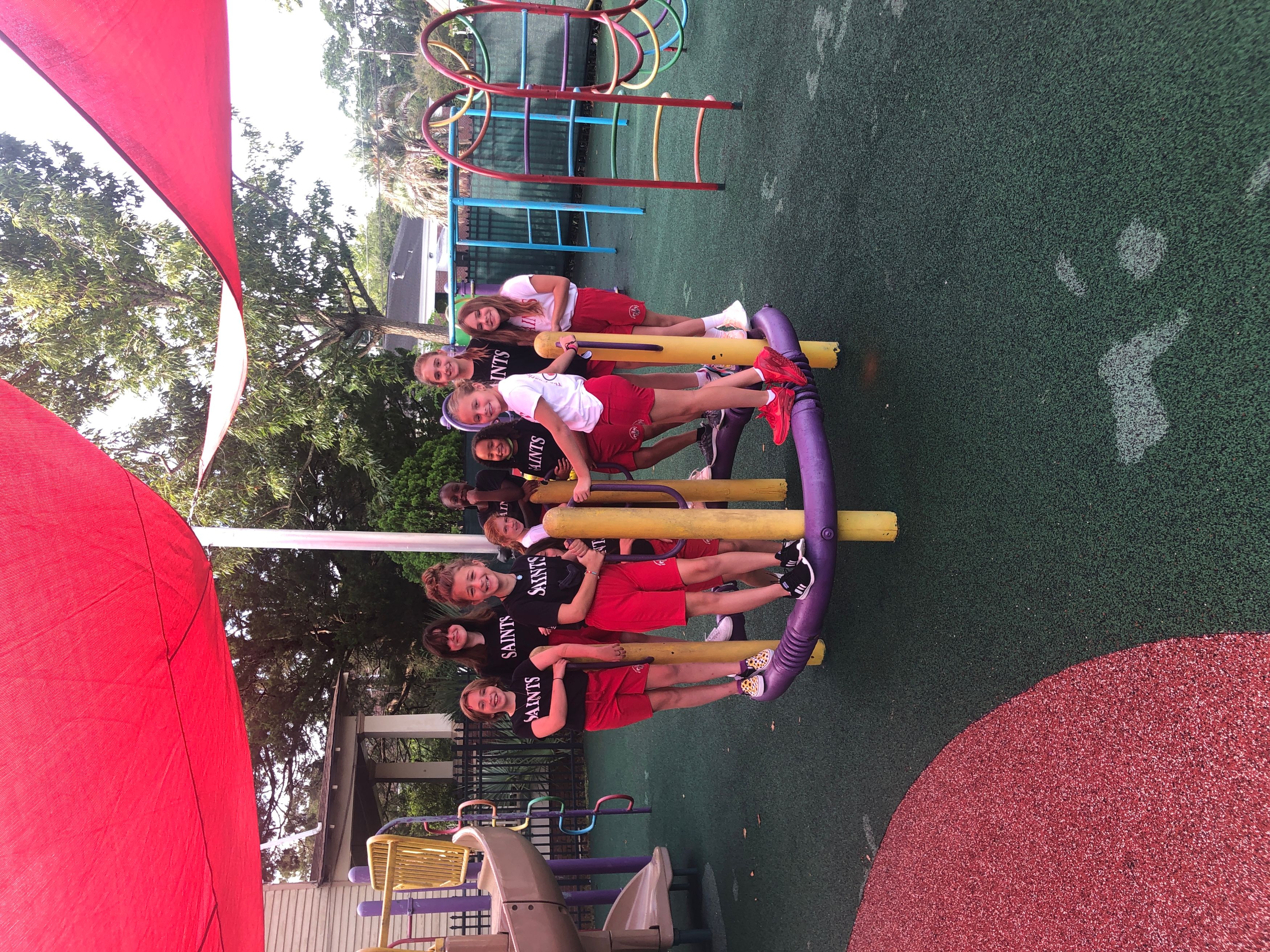 testimonials
The true measure of a great school is best expressed in the words of its students and their families.
Parents
"After our first few months at The Charleston Catholic School, we have never been more confident that we made the best decision for our children by sending them to this school! CCS provides an exceptional education and our children are academically challenged and encouraged to stretch their minds by their teachers every day. The strong Catholic community of CCS transcends the walls of the school and consistently reinforces the values and behaviors that we work so hard to install in our children. Without a doubt, The Charleston Catholic School is the right choice for us!" -Michael and Kathleen Reardon
"We chose The Charleston Catholic School for its small size and focus on faith and family. What we didn't expect was how that small size would provide so many opportunities for personal, intellectual, and spiritual growth. Academically, our children have been both challenged and supported. They have been encouraged to take risks and gained confidence as they explored new areas of interest and pushed themselves just beyond their comfort zones. From the curriculum, to the emphasis on the arts, to the after school sports and activities, the nurturing environment of Charleston Catholic has helped our children to discover their passions and become their best selves in the world. Their faith is deeper, their confidence is stronger, and they have built relationships that will last a lifetime." -Dr. Bethany Goodier and Dr. Christopher Goodier
"The sense of caring and community we felt during our tour of Charleston Catholic was only exceeded by the commitment and dedication demonstrated by the faculty to our children once they enrolled. Our son and daughter have both thrived at Charleston Catholic, and each had a teacher connect with them like never before; the result being a renewed interest from our daughter to pursue her artistic talents and a fascination with science and NASA exhibited by our son that is so fun to watch develop. Thank you Charleston Catholic for lighting a spark for learning in our children that has carried over to all of their classes and allowed them to flourish." -Joe and Kelly Henry
"Immediately upon walking into the school, the warm, family environment is evident. Add to that our daughters' academic successes since they started at CCS and we know that they are in the right school!" -Mary Catherine Gill
"My wife and I thought we have made difficult decisions in our lives, but nothing compared to selecting the right school in which to enroll our only child. We wanted a small and nurturing environment where our son would be challenged academically, while at the same time develop strong moral values. Our son started out at CCS in K4 and recently graduated from the school. He has excelled academically and qualified for the Duke University Scholars program. More importantly, he loves school! CCS has been the perfect fit for our family!" -Ronnie and Robin Richter
students
"The things I love about Charleston Catholic the most are its diversity and learning about a religion that is not mine." -Janeya
"I love the Lower School stdents; their smiles brighten my day!" -Vivi
"I like playing tag at recess on the new playground!" -Thiery
"I love Art Class because we get to make things and be creative!" -Maggie
"I like playing the trumpet in the band; it's a lot of fun." -Shane
"Everyone cares about each other like a family, in good times and in bad. They are comforting when something bad happens." -Grace