Discover the Imagination. Imagine the Discovery!
Upper School
Upper School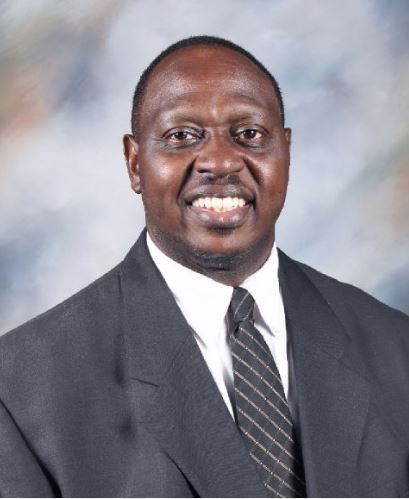 Mr. Ivan Fields
Mr. Fields teaches Upper School Math and Science. He is also the Vice Principal of The Charleston Catholic School and Athletic Director. He earned a B.S. in Mathematics from Benedict College. Mr. Fields has been teaching at CCS since 1991.
Mr. Thomas Cleary
Mr. Cleary teaches 6th, 7th, and 8th grade Social Studies. He has a Bachelor of Arts in English (Speech and Drama) with a minor in Music from LaSalle University. Mr. Cleary has his Masters Degree in Moral Theology from St. Charles Seminary. In addition to teaching, Mr. Cleary has also worked as a liturgical music director. Mr Cleary has been teaching at CCS since 2017.
Sr. Mary Richarde Kaufman
Sister Richarde teaches 5th grade, as well as 6th grade Language Arts and Reading. Sr. Richarde earned a B.S. in Social Studies from Mary Manse College and a M.Ed. from Indiana University. Sr. Richarde is a member of the Sisters of Notre Dame from Toledo, Ohio. Sr. has been teaching at CCS since 2004.
Mrs. Carrie Pridgen
Mrs. Pridgen teaches 7th and 8th grade Reading and Language Arts, 8th Grade Spanish, and the Creative Writing class. After graduating from the University of North Carolina – Chapel Hill with a BA in English, she taught high school English in Northern VA. She then spent three years doing missionary work in Honduras. Mrs. Pridgen has been teaching at CCS since 2017.
Mrs. Maggie Santiago
Mrs. Santiago teaches religion to grades 6 and 7, Drama to the 4th grade and Upper School, Movement to 1st & 2nd grades. She earned a B.F.A. in Theatre from Valdosta State University and an M.F.A. in Media and Performing Arts from Savannah College of Art and Design. Mrs. Santiago has been teaching at CCS since 2009.

Mr. Jason Salas
Mr. Salas teaches Computer Class to K4 – 8th grades and teaches 8th grade Algebra 1 for high school credit. He earned a Masters in Education from the University of New Haven. Mr. Salas is a catechist for a First Communion class at St. Clare of Assisi. He also serves as a eucharistic minister at his parish. Mr. Salas has been teaching at CCS since 2011.

Mrs. Kelly Siedentop
Mrs. Siedentop teaches Math and Science to Upper School Students. She earned a B.A. in Elementary Education at Illinois College in Jacksonville, Illinois. She has taught in Catholic and Public School systems in Illinois for 8 years. Mrs. Siedentop has been teaching at CCS since 2014.